30
03
2009
This week I got to play through Time Crisis Strike for the iPhone. This game has a great nostalgia effect on those of us who've played the arcade version.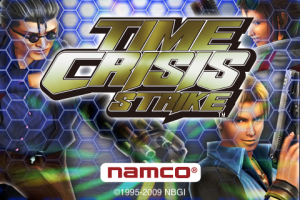 Time Crisis Strike is a rail-shooter, fire-and-duck game just like his arcade brothers. Your goal is to stop the evil Wild Dog from his new (unknown) plot to cause mayhem. It's a single campaign with 3 stages totaling 23 screens, and you face off against about a half dozen different types of enemies. Controls are simple, touch where you want to shoot, tilt the iPhone forward to duck and reload, then tilt it back to stand up and continue to shoot.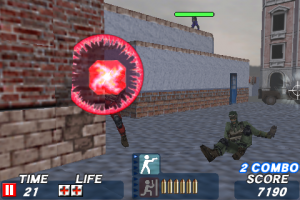 This game is a lot of fun, especially because it's Time Crisis. Its graphics are good, and the music and sounds are all great. There were no noticeable bugs or gameplay issues, the game was very well polished. They also have five unlockable "Crisis Missions", which each challenges you to accomplish a specific task, like only shoot the yellow soldiers. Overall the Time Crisis feel of the game is great, although it does lack the light-gun and foot-pedal, it is a great port to the iPhone.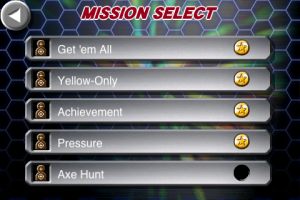 The only drawbacks to this game are that even though you have a tilt-meter for ducking, sometimes it feels like a button would be much more useful. Otherwise, the game can feel short if you only play through the arcade mode once, but honing your skill at this game can be very entertaining, plus the unlockable challenge missions, or you can challenge friend to see who can get the highest score.
Fans of Time Crisis absolutely have to get this game. Otherwise, if you just want a good rail-shooter, Time Crisis Strike is the way to go. You can pick it up from the App Store for $5.99
Comments :
No Comments »
Categories :
App Store
,
Games
,
iPhone
,
iPod
,
Review