23
03
2009
A founder of Nitako (makers of Rasta Monkey) Noam Abta was kind enough to answer a few questions for us to go along with our recent Rasta Monkey game review.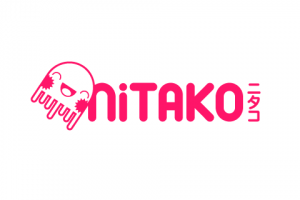 The iLife: First off tell us a little about yourself, where are you from and how did you get involved with designing games?
Noam Abta: Nitako was founded by me (Noam Abta) and Yuval Markovich and we are located in Rishon Le Zion, Israel.
We are both animation film makers and In the 2 years prior to starting Nitako, we were the founding team of Aniboom.com, an animation portal which is also an international animation studio. In Aniboom we were heavily involved in the product and technology, so when we decided to leave there, game design seemed like the most natural choice considering the combination of our skills and the love we had towards gaming.
It seems that with todays tools and technologies, and the increasing awareness to the fact that Indie gaming could also be profitable, more and more people like us who come from either art or technology are drawn into this line of work.
The iLife: Where did the idea for rastafarian monkeys come from?
Noam: Good question. Basically the game started out as a pretty abstract gameplay. We were fiddling with all sorts of movements you can create using physics elements (like springs for example), connecting those elements together and watching how they behave and move when gravity comes into action. In a while, different characters began to emmerge and we chose to use something that reminded us of a monkey. Since we love reggae music so much (our office band, together with our musician friend, Nimrod sarda, recorded all the music for Rasta Monkey here in our offices), we decided we want a Rastafarian theme to the game, and the idea of Rasta Monkey was first conceived.
The entire interview is after the break.
The iLife: Do you plan on updating Rasta Monkey with more levels or features, possibly as a purchasable upgrade? Maybe allow for user-created content?
Noam: We definitely will release more content to this version, and maybe also create a sequel. In fact right now we are working on our first update which will include all kinds of improvements we were asked to perform by our users. We believe that in creating a game, the art is in finding the perfect gameplay. We are doing it by using player input and making changes, to deliver the best game experience we can for the iPhone and iPod touch.
The iLife: The $1.99 price tag is just a introductory price, what do you plan on raising it to? In the future will you consider dropping the price again?
Noam: Yes, we intend to raise the price in the future, I can't yet specify when or how much. It really all depends on the market. As to later price decrease, I'm pretty sure we will – everybody has to do it since the game gets old and you have to make it more attractive with time.
The iLife: What are your thoughts on the App Store model overall?
Noam: The Apple Store model is simply amazing! Coming from the world of internet, where we saw a lot of start ups who raised millions but had very vague business models, It's really refreshing to see how apple gives an opportunity to small developers like ourselves make money instantly, and sometimes even a lot of money. I hope more mobile companies will try this model, which is based on sales and not just vague advertising statistics that never deliver. Also the apple model is great for improving your game, getting amazing feedback from the incredible iphone gaming communities you can find on the web. Plus the ability to post an infinite number of updates – this is most valuble for a developer who is truly comitted to creating a game that works.
The iLife: I played the Rasta Monkey demo a month or so ago on the computer, were there any features that were lost when you transfered to the iPhone/iPod?
Noam: Well we did have to simplify the game a little, in terms of the physics engine and graphics, due to the small screen size and other limitations. Other than that the game is pretty much the same game, which tells you a lot about how amazing a game platform the iPhone is.
The iLife: I'm sure you've heard about choppy graphics and/or game performance issues, when do you plan to patch the game? Will you be able to make the graphics more crisp without sacrificing performance?
Noam: Well, these were the first issues we started working on, and we rae fixing them right now. Yes, improving the graphics can cause performance issues, but I'm sure we can solve these issues too. I hope to release our first update in about a week from now, but I can't tell you the exact date yet.
The iLife: Are there any other game ideas you are working on that we may get to see in the near future?
Noam: Well, we have a lot of ideas, I might say too many:) But they are very rough and we havent settled on any one idea yet, so it would also be unfair to raise any false expectations. All I can say is that we do want to raise our own bar and create an even better game, and we are checking the possibility of working with an established game publisher, in order to have more time and money to create true quality games.
The iLife: Is there anything else you would like to add or like readers to know?
Noam: Yes there is. For all of you who bought or plan to buy Rasta Monkey, Please help us continuously beta-test the game, send us all your thoughts, suggestions, frustrations but more importantly – what you DO like about the game (it's much easier to make a game better when you improve it's good sides) to [email protected]
Jah bless!
The iLife: Thank you for your time and good luck!