25
03
2009
I had the opportunity to get a review unit of (Recently acquired by Cisco, see last week's Roundup) Pure Digital's Flip Mino HD.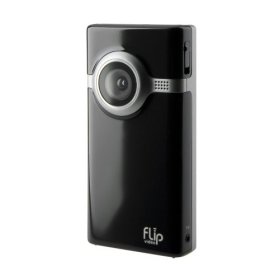 The entire Flip line is known for their ease of use, quality, and portability, but this is the first Flip to be High Definition capable, with a resolution of 720p. Since the Mino boasts a rather small size of 3.94″ x 1.97″ x 0.63″, and a light weight of 3.3oz, it's really easy to throw into your pocket when you go out. It's really great as a day to day video camera, when you just want to get together with some friends and throw something up on YouTube. It's also a great starter camera for a tween, so that they can make their first home movies. It even includes some basic video editing and sharing software called FlipShare, which comes right on the camera. FlipShare is really nice, because it allows you to do some basic editing, like trimming and combining clips together, or adding a background audio track, and upload it directly to YouTube. However, if you want to use the clips in another program, like embedding a video into a PowerPoint, or cataloging them in Picasa, you will have to convert them first.
Overall, the Flip Mino HD was really fun and easy to use. All you have to do is hit the big red recording button, and you're ready to go! You line up your shots, and playback your shots on the built in 1.5″ screen. Personally, I think it would have been nice if it was a little bit bigger. The camera also had battery life, you get about two hours of recording off a single charge, and you can record about one hour of HD video using the cameras built in 4 GB of storage.
Read the rest of the review, after the jump.
Comments :
2 Comments »
Categories :
Hardware
,
Review