23
03
2009
A founder of Nitako (makers of Rasta Monkey) Noam Abta was kind enough to answer a few questions for us to go along with our recent Rasta Monkey game review.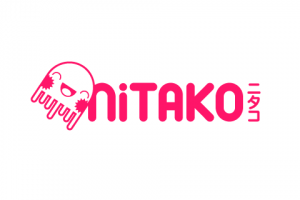 The iLife: First off tell us a little about yourself, where are you from and how did you get involved with designing games?
Noam Abta: Nitako was founded by me (Noam Abta) and Yuval Markovich and we are located in Rishon Le Zion, Israel.
We are both animation film makers and In the 2 years prior to starting Nitako, we were the founding team of Aniboom.com, an animation portal which is also an international animation studio. In Aniboom we were heavily involved in the product and technology, so when we decided to leave there, game design seemed like the most natural choice considering the combination of our skills and the love we had towards gaming.
It seems that with todays tools and technologies, and the increasing awareness to the fact that Indie gaming could also be profitable, more and more people like us who come from either art or technology are drawn into this line of work.
The iLife: Where did the idea for rastafarian monkeys come from?
Noam: Good question. Basically the game started out as a pretty abstract gameplay. We were fiddling with all sorts of movements you can create using physics elements (like springs for example), connecting those elements together and watching how they behave and move when gravity comes into action. In a while, different characters began to emmerge and we chose to use something that reminded us of a monkey. Since we love reggae music so much (our office band, together with our musician friend, Nimrod sarda, recorded all the music for Rasta Monkey here in our offices), we decided we want a Rastafarian theme to the game, and the idea of Rasta Monkey was first conceived.
The entire interview is after the break.
Comments :
No Comments »
Categories :
App Store
,
Games