18
06
2009
Matt Dodd, Sam Epstein, myself, and Keith Hobin are set up here at the Apple Store at 5th Avenue in New York! The staff has already come out to greet us and supply us with official Apple umbrellas (which we are absolutely going to need).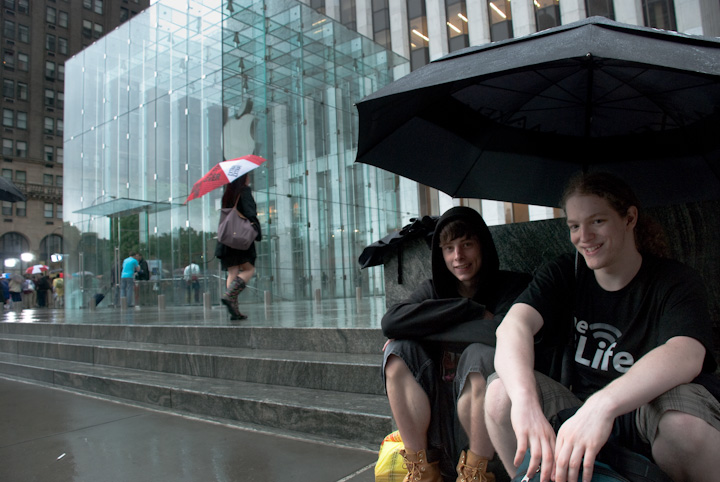 We'll be posting updates throughout the day here and on Twitter (@theilife) and the folks at TheDigitalLifestyle.tv are planning to set us up with live streaming later today, so keep an eye on their feed.
If you're in the area, stop by. If not, drop us a Tweet or a comment. Happy 3GS day to all!
Comments :
4 Comments »
Categories :
Apple
,
Liveblog