26
03
2009
Apple today has officially announced the dates and opened registration for its 2009 Worldwide Developers Conference.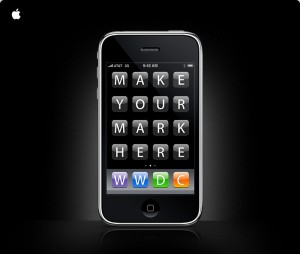 Thursday afternoon, Apple has announced that its annual developer conference will kick off on Monday June 8th at Moscone West in San Francisco and end Friday, June 12th. Tickets for the event are currently $1295 until April 24th, when Apple plans to increase the price by $300. Last years event did sell out in May, with over 5,000 attendees.
This year, Apple is expected to show off a close to finished build of Snow Leopard along with a new iPhone hardware revision as well as a completed (or close to complete) iPhone OS 3.0. More information will be coming soon.
The iLife accurately predicted the dates for this years WWDC and will be providing coverage on the latest builds of Snow Leopard and iPhone OS 3.0.
Updated: Apple has sent out a mass emailing announcing WWDC 2009 and stating:
"Turn your ideas into groundbreaking apps at WWDC 2009. Don't miss your chance to join over 1000 Apple engineers and 5000 of your peers for an exciting five days of hands-on learning, in-depth technical presentations, and one-to-one code-level assistance. Whether you're developing, deploying, or integrating with Apple technologies, WWDC 2009 will provide the insight and inspiration you need to take your work to the next level."