17
06
2008
This article is a brief look into the latest version of the messaging program Adium.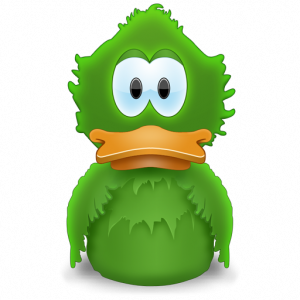 If you aren't already familiar with Adium, and you are running OS X- please download it now. Adium is basically the VLC of Instant Messaging applications- the swiss army knife that does it all, and with style. Completely Cocca based, licensed under a GNU General Public License, Adium is free and even highly customizable.
The Adium team, headed by Evan Schoenberg (Lead Developer) and Eric Richie (Project Manager) has been rapidly developing the latest version of Adium- version 1.3. Still in beta form, Adium 1.3 features a number of improvements over the current 1.2.5 build. Some of the best are highlighted below: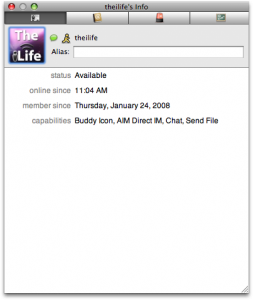 Complete redesign of the Contact Inspector (formerly the Get Info Window)

The contact inspector and integration with Address Book has been greatly improved in Adium 1.3.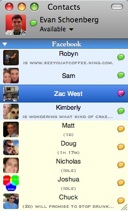 Added Facebook Chat service to Adium

The new Facebook Chat protocol is now supported in Adium version 1.3.
Added a search field to the Standard Contact List window

Alike the new Contact search in the upcoming iPhone 2.0 firmware, Adium now supports searching your contacts, both online and off. Simply click in the Buddy List window and start typing- your results will be instantly filtered.
Major performance improvements, most notable when signing on multiple accounts simultaneously and when chatting while other applications are making heavy use of your hard drive.

Adium 1.3 has indeed been improved and most notably on older machines where system resources are tight.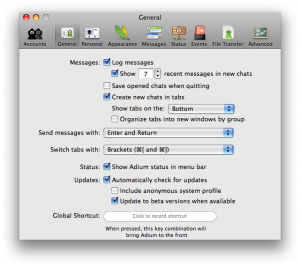 If you would like to update to Adium 1.3 now, download Adium 1.2.5; and in Adium>Preferences>General check "Update to Beta Versions when Available". This will allow you to run the latest betas of Adium, and the final release when it comes out.