29
04
2008
When I was traveling in Atlanta, at the Marriott-Atlanta Marquis, the fitness room was equipped with new Life Fitness machines that had iPod integration built into each machine. More details follow below.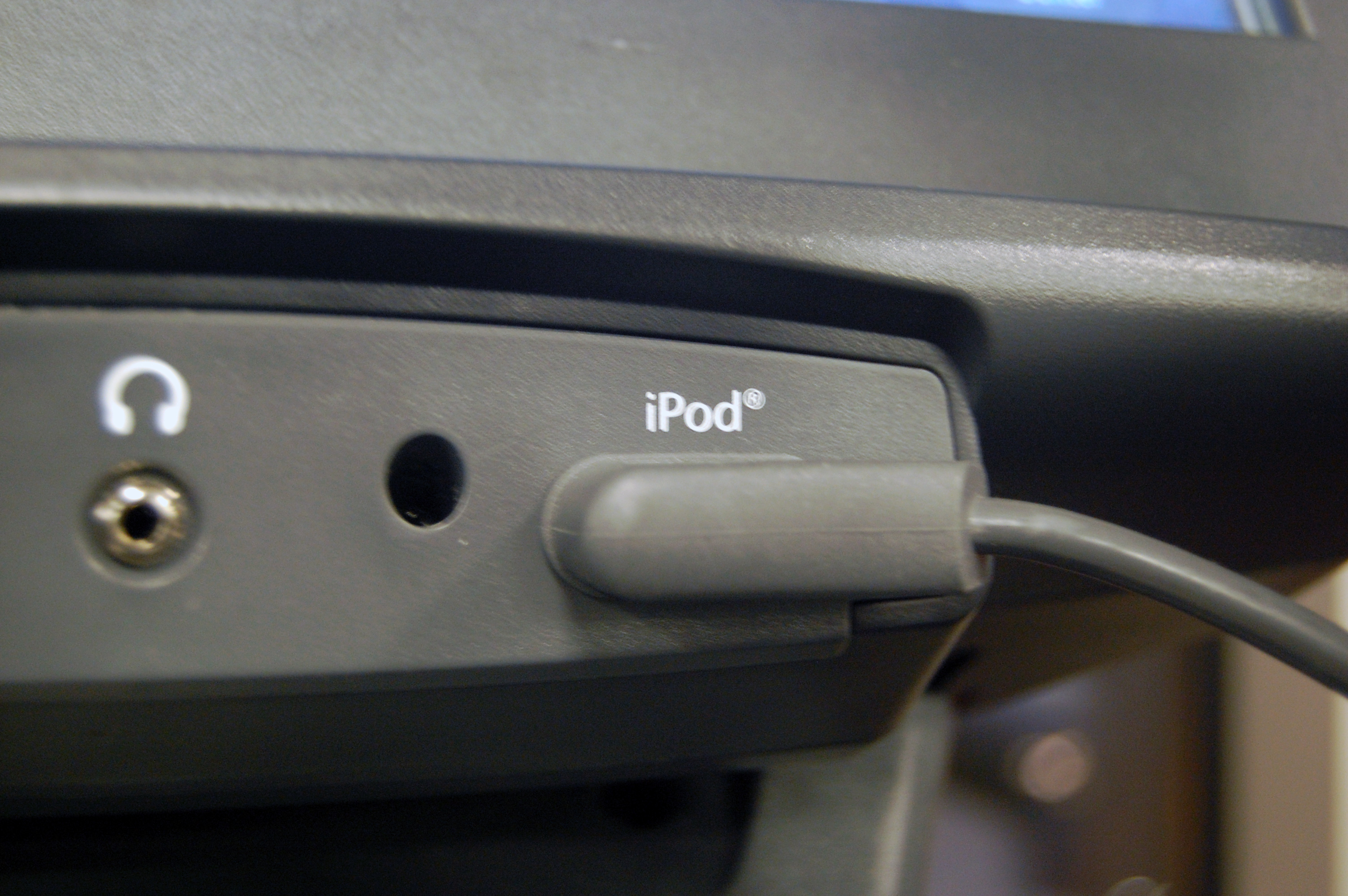 The Life Fitness iPod Connection Area
Although it has been known that Life Fitness was including iPod support for over a year now in it's new machines, this is a small overview of the interface.
Basically, when you walk up to one of these machines, you will see this: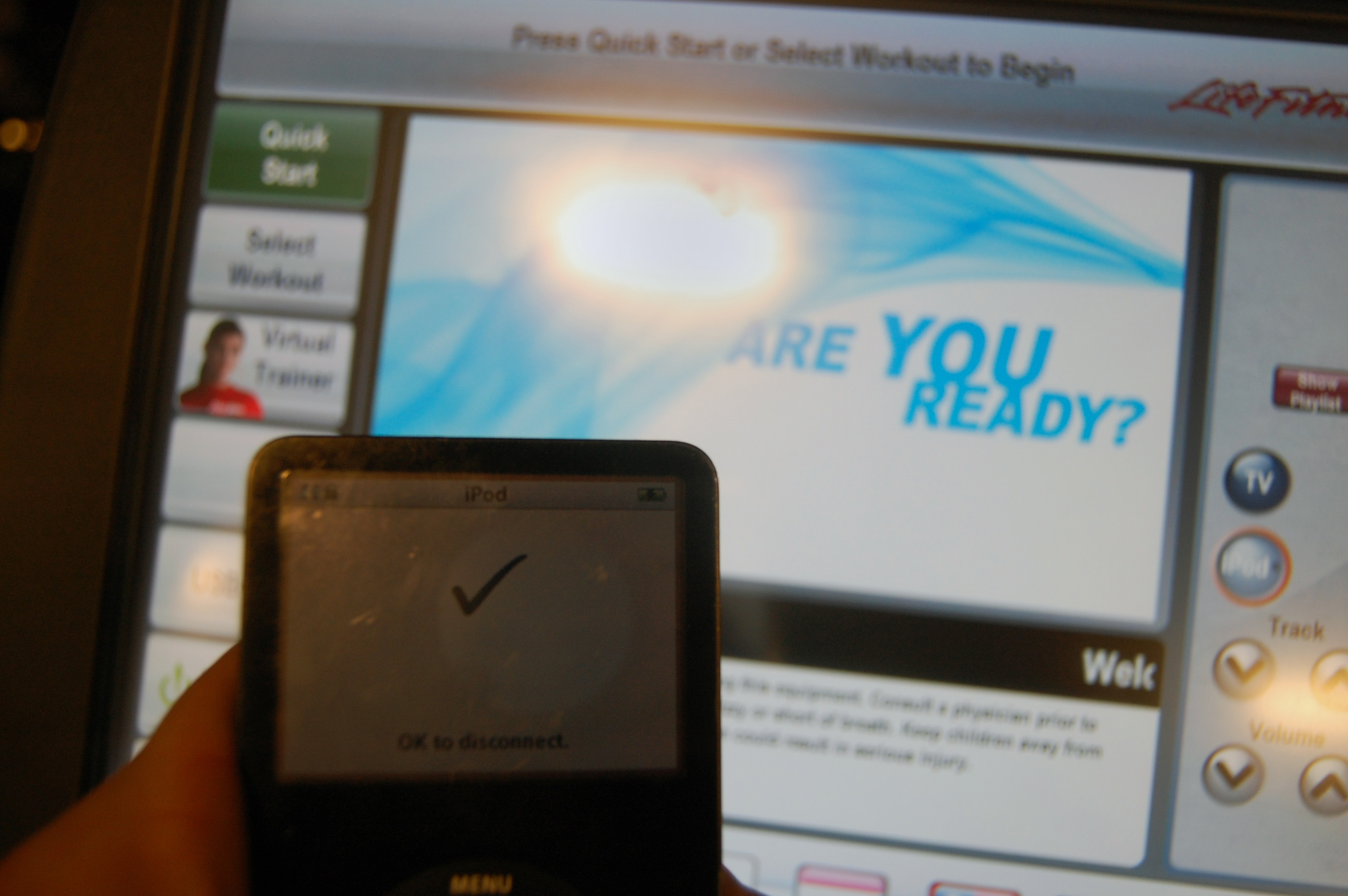 The Life Fitness Interface Splash Screen
To use and charge your iPod, you simply plug in the iPod to the Dock Connector, place it in the storage bin and direct your attention to the screen. The iPod automatically goes into Disk Mode and is ready to use with the machine. If you want to listen to music, you plug your headphones into the jack on the machine.
Once connected, you are presented with a number of different options from TV to your workout and related settings. However, in the bottom right hand corner, there is a button that says "Media Center". By pressing that (using the touch screen) you are directed to a screen that looks like the one below:
Main iPod User Interface on the Machine
This interface is almost identical to the iPod UI- and you can use the dedicated buttons on the side or touch the titles, which was a nice, (almost) iPod Touch like experience. You can watch both videos and listen to music while working out, however I was unable to test the video feature because my iPod is full (quite literally) of only Music; seeing as I have a collection of Music that is over 60GB and only a 30GB iPod (5th Generation).
While the interface was very good, however it was slightly disappointing that you can't shuffle playlists. It seems to default to how the playlist was originally laid out in iTunes, so for me, by Artist. The integration into the existing Life Fitness interface was a little disappointing as well, as it seemed a little clunky and not very intuitive. But what can you expect for a product not from Infinite Loop?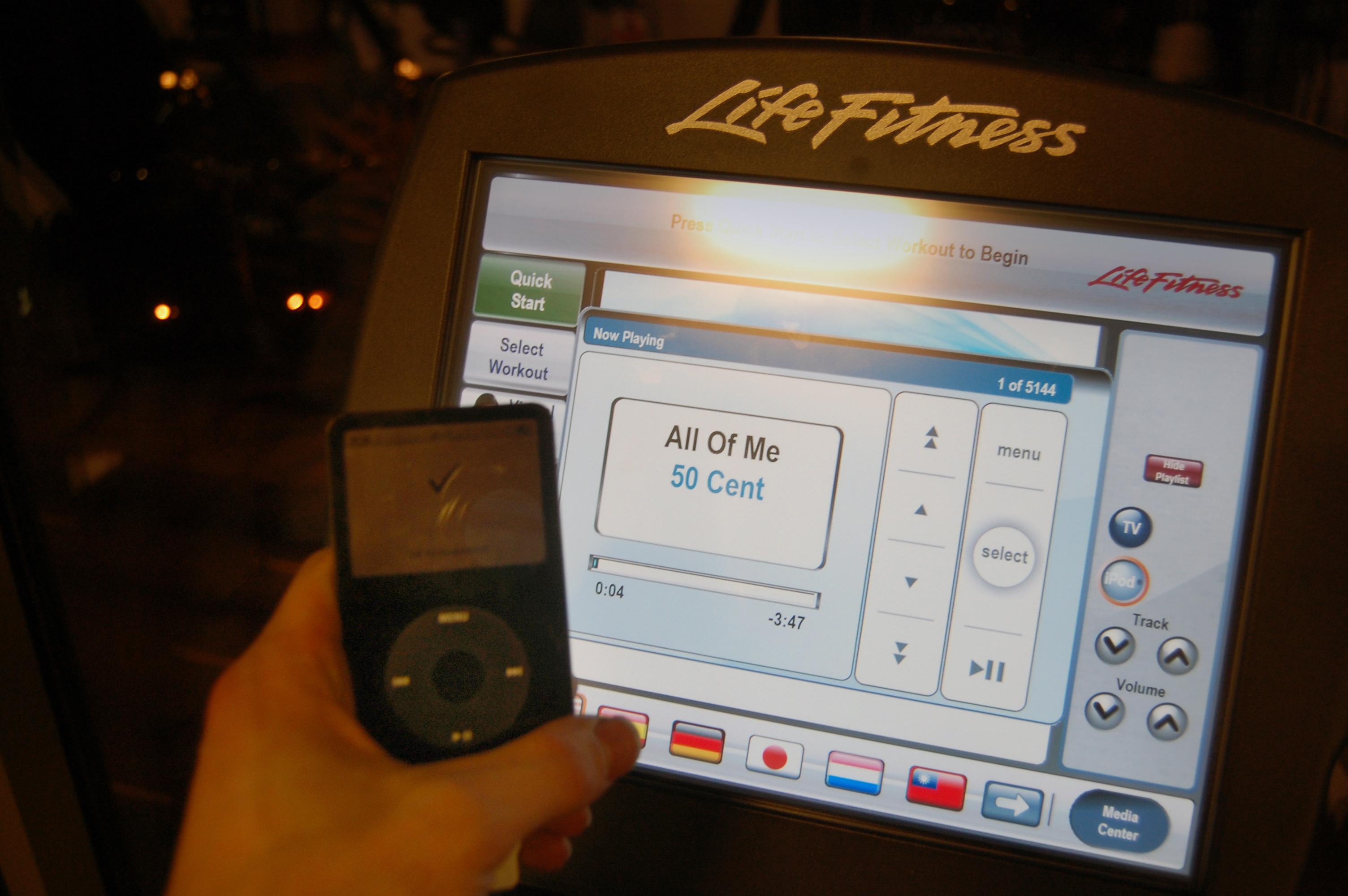 The interface with a song playing.
Comments :
No Comments »
Categories :
Apple
,
Hardware
,
iPod
,
Review