18
12
2007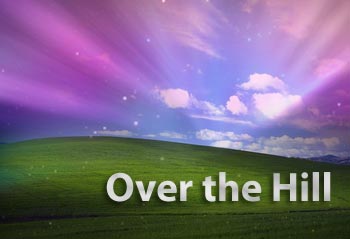 After the continued success of the iPod in 2005, the Apple community was running wild with the concept of the iPod 'Halo Effect'. The iPod 'Halo Effect' was an idea that with Apple's success in the iPod product line, Windows users would be more inclined to buy other Apple products- mainly their computers. From Macworld to Piper Jaffray and Morgan Stanley, everyone was abuzz with the idea, some even tried to predict numbers.
As time passed, we began to stop hearing about the iPod 'Halo Effect' that is, by that name. Since 2005, Apple has surpassed the 100 million iPods sold and has seen significant increase in sales, seeing its worldwide market share rise to 3.2. Apple is predicted and on track to set a record high Holiday Season sales of both iPods and Macs. So what is behind this recent surge? The iPod 'Halo Effect'?!
The answer is actually Windows Vista. Almost 6 years in the making, Windows Vista is keeping PC users from upgrading from XP. Criticized by some for its compatibility issues, bloated code and demanding system requirements, Vista has been met with loads of negative press by the PC community. Meanwhile, within this time, Mac users have seen 5 upgrades to OS X and the switch to Intel processors.
Recently Apple released its latest iteration of OS X this October with Leopard. Mac OS X Leopard has brought significant improvements to OS X, and has been met with both strong praises and sales, selling 20% more copies in one month than Tiger did. This coupled with competitive Laptop and Desktop hardware offerings has compelled some to make the switch.
Keep tuned for Part II.
Comments :
No Comments »
Categories :
Apple
,
Microsoft