26
06
2009
As we all know, people cannot live forever. While many of us thought Steve Jobs might defy the odds of humanity, it seems he may soon be resigning from his position as CEO of Apple, Inc. Due to this troubling news (me being one that hoped he would live forever), many questions have arisen, two of the most prominent being who will take over Apple, and will the company survive or fall in to another "dark age," possibly one that ends in the demise of Apple?
The first major question is, who will run Apple once Steve Jobs retires. It would seem that the front-runner for Jobs' job is Apple's own Chief Operating Officer Tim Cook. He was in charge of Apple's day-to-day operations while Jobs was on medical leave for his pancreatic cancer treatment. He has done a fine job I running the company even in the middle of a recession. But is he capable?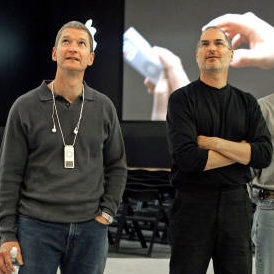 As the money shows, yes. On the day Jobs left, Apple stocks closed at $85.33. As of this morning, Apple opened at $132.07. While at the helm, Cook has seen the settlement of a lawsuit from IBM over Mark Papermaster, the release of a new iPod Shuffle, and the one Billionth app-store download. Apple has also reported its best non-holiday quarter bringing in $8.2 Billion in March.
Maybe pancreatic cancer was just a minor flaw in Steve Jobs' master plan to rule the world and live forever. But incase it wasn't, we have to look into the future to see what looks best for Apple. Will we see the beginning of a new era in technology CEO's, or will we see the demise of our beloved computer dynasty? Only time will tell.