19
06
2009
This is our 3GS liveblog, straight from the plaza outside the Apple Store at Fifth Avenue. Keep it bookmarked and we'll keep you up to date. If you're viewing this from the homepage, you're only seeing our latest update! Hit the jump for more.
---
June 19 7:32 PM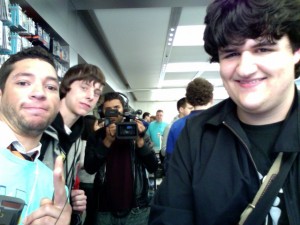 We've purchased and activated an iPhone 3GS in-store thanks to the friendly help of a 5th Avenue Apple Store employee.
Needless to say, we're ridiculously tired. There are still plenty of stories to tell, but this liveblog is officially over. Stay tuned.
---
Comments :
53 Comments »
Categories :
Apple