27
04
2009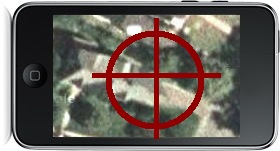 In the United States over the last half century a large amount of consumer goods were originally government sponsored military devices that trickled down to the consumer market. Think GPS, handheld radios, Toughbooks, Nextel cellphones, Roomba, the internet, and modern computers started originally as a military project. All of these things started out in the hands of Uncle Sam, and then went on to the consumer market to become what we know today.
However, now the military has started to look at consumer goods and apply them for military usage. The iPod Touch is starting to become integrated into the US military. They can be used (soon) to help soldiers communicate with the local population. Snipers use a calculator on the iPod to make better precision shots. The reason they are looking into consumer products is because consumer products are made to be cheap. To have a military standard device capable of less than what a $230 iPod can do can be twice or more the price purely because less of them are made. Because iPods are made to be mass produced, they end up being cheaper to configure the iPods (like add a screen protector or case) then it would be to have a military specific device.
This of course benefits us as consumers because if the government starts buying something on the cheap, it requires less of our national budget to buy military goods, which in turn means either less taxes, or more welfare for the needy.
The US military has always had a problem with their development cycles for new products they need. If the military wanted a iPod touch like device for soldiers to use in order to communicate with locals, they would put out a contract to engineering firms around the country to design something. The thing would end up being bulky and durable, but would most likely be limited to just communication features. And on top of that, it would take 5-10 years until the device was finalized and accepted by the branches in order to start deploying them. This is on top of what I said earlier, compared to the consumer market there would be a very limited number of these things made, meaning their price would be through the roof. And if they ever wanted to upgrade or modify it, that would be another 5-10 years cycle of intense research and development with a large amount of expenditure.
At this point, hardware isn't the issue, software is all the military really needs to worry about. There are plenty of things we at home already use day-to-day that can be retrofitted to survive in harsh environments and that only really need new software to do what they need.