1
04
2009
99 Games was nice enough to give us a review copy of their popular game, WordsWorth. Let's take a look.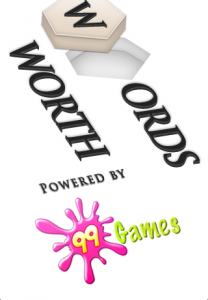 WordsWorth is a fun unique game for the iPhone and iPod Touch. Basically, its a combination of a solo player game of Boggle, and a ever changing word search.  Hexagonal tiles are spaced out along the board, and its your job to earn enough points to advance to the next level. It keeps getting harder, level after level, up to level 30. The game as two modes, Timed and Classic. I really preferred the classic mode, as a way to just relax and keep me busy when I had nothing else to do, since I always have my iPod Touch on me.
See more about WordsWorth, after the jump.
Comments :
No Comments »
Categories :
App Store
,
Games
,
iPhone
,
Review