4
08
2008
Here are some notes from the 2.0.1 firmware update installation.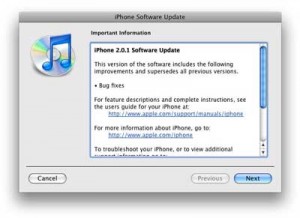 Here are my notes, in chronological order since installation:
Downloading the firmware took about 7 minutes on a 20/5 Mbit/s connection. Fairly slow for Apple's servers, probably due to heavy traffic.
My iPhone update took about 20 minutes. Note that I recently synced and backed up my iPhone with my computer about one hour prior to the installation.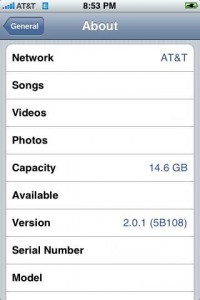 This update WILL disturb a previously jailbroken 2.0 device, but will not brick it or fail to install the update on a device that was PWNED using the latest PWNAGE tool.
Things seem to be snappier. No Apple application crashes yet, no sign of sluggish performance.
Now trying third party applications. Installing an update on the device from the App Store still relocates applications to the back as if they were never installed.
After over 12 hours of extensive use, we have found 2.0.1 is a great improvement to the buggy 2.0 firmware. However, there are still some outstanding issues.
More updates coming soon.