21
07
2008
At the front end of the new MobileMe launch, Me.com consists of a slick Web 2.0 interface for your Calendars, Contacts, Photos and Mail. This is an in depth look into the online Calendar portion of the suite.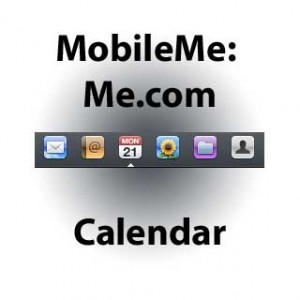 Once you have MobileMe synchronized with your computers and mobile devices, you can make changes online at Me.com and your other computers or devices will be automatically updated. This means that virtually anywhere you have access to the internet, regardless of what computer or mobile device you may (or may not) have access to; you can make changes to and access your data.
For those who have become accustomed to using iCal, the Me.com calendar carries over almost every feature- with the exception of an alarm function to the web. This powerful web application is based on the latest Web 2.0 technologies, and allows for a near desktop application replication.
To create a new calendar appointment, simply click on the calendar at the appropriate time, much like you would in iCal. The familiar event bubble will pop up corresponding to what color calendar you're in. You can then enter text for the name of the event, drag it to correctly represent the time or double click on it to see even more options. If necessary, you can even drag the appointment across your calendar to change the date.
The MobileMe application even allows for Keyboard Shortcuts, for example, if you would like to delete an event, you simply press the delete key.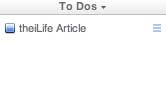 To create a new To-Do, press Control and "K" and your To-Do list will appear with a new event.
Read more after the jump!
To jump to today, press Control and "T" and Today will be highlighted in whatever view- "Today; Day; Week or Month"– you might be in.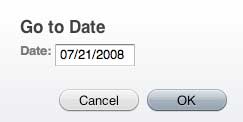 Control "G" will bring up a Go to Date window which will allow you to jump to a specified date.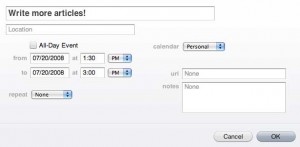 Pressing Control and "I" will bring up the selected Calendar Information.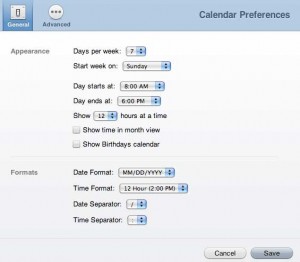 Finally, you can get to preferences by pressing Control and ",".

Note that as time progresses, this bar moves down through the calendar view.
Look for more detail about the Me.com application suite coming soon. For now, if you are looking for how to setup syncing your devices and computers with MobileMe check out last week's article. As always, if you have any questions about MobileMe or anything, feel free to contact us here.