29
05
2008
This is the third part in a series of WWDC rumor articles, exploring the various case leaks for the new iPhone model- speculated to launch at WWDC 2008. Click here to check out the first and second articles about the rumored iPhone.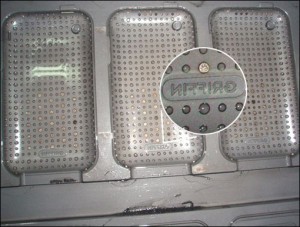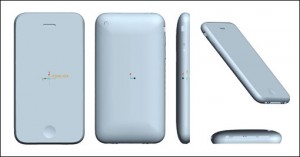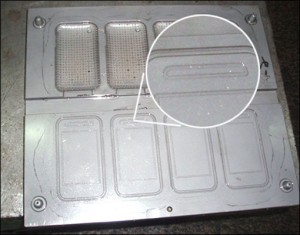 Click on the images to see a larger version.
Yesterday, the Apple rumor mill was abuzz with a story from iDealsChina Insider, an otherwise unknown website who posted leaked pictures of Griffins new case mold for the upcoming iPhone. The pictures, shown above, shows a larger opening for the supposed addition of a front facing camera, which supports the rumored claims of videoconferencing on the upcoming iPhone. The leaked photos are said to be of Griffins upcoming silicon Flex GRIP case.
More after the jump!
On Tuesday, iPhoneclub.nl posted photos of a leaked mockup of the new iPhone being used by a European accessory maker. Photos of the model, shown below, reflect subtle design changes rumored. While unknown if just used for testing purposes, the back is a white plastic material which corroborates with rumors that the new iPhone will see a switch from anodized aluminum back to plastic. While the dimensions may be accurate, the mockup should be taken with a grain of salt. Apple typically goes through great lengths to keep new products extremely secret, sometimes even with decoys. The photos are shown below: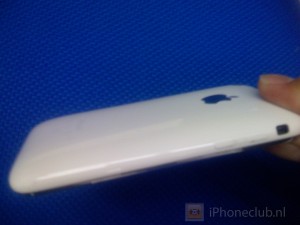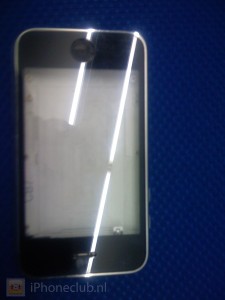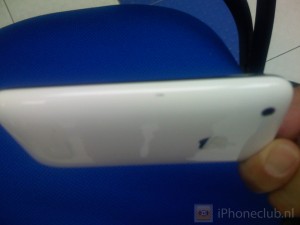 Click on the images to see a larger version.
Case manufacturer XSKN stirred up a large buzz last week when they introduced the "EXO Mask iPhone 3G"; a case they claim is for the upcoming, yet, unreleased 3G iPhone. Picture of the case, shown below, have a larger opening at the top; which is a feature found on all three leaked cases. XSKN says the EXO Mask case for the 3G iPhone is available and shipping now.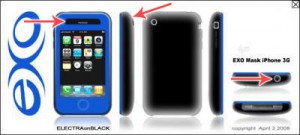 Click on the images to see a larger version.
Finally, in April, iLounge.com leaked supposed details of the new iPhone model that was destined for case manufactures. Alike all other supposed leaks, the information highlights a rearrangement of sensors, redesigned bottom speaker area, curvier back and different color options. The leaked spec sheet is shown below: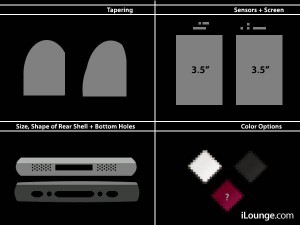 Click on the images to see a larger version.
Over the course of the past few weeks, these leaks have fueled fire to the ongoing rage of iPhone rumors. All four sources seem to be unanimously confirm rumored changes. Apple is expected to update its iPhone model in June at WWDC 2008. Keep tuned to theiLife.com for the latest developments and rumor analysis leading up to the June 9th keynote.