11
12
2008
As the year draws to a close, it has come time to reflect upon Apple and a growing trend with the Cupertino company.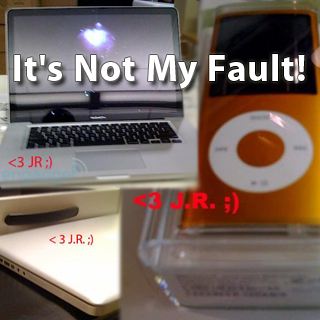 A collage of leaked shots by JR.
With Mac market share on the rise, iPhone sales taking off, Apple profits and revenue up to record levels once again- it is undeniably a great time for Apple. Even during these times of economic uncertainty, Apple appears to be performing better than its market competitors, proving that Apple products are something more than luxury goods they're made out to be. However, these business successes appear to have had unexpected consequences for the Apple of old.
Compared to years past, 2008 has been a dismal year in terms of upcoming product secrecy. For the typically insanely secretive company, the number of leaks and the accompanying lack of take down notices are unprecedented. At its height, Apple's passion with secrecy saw the take down of rumor site ThinkSecret.com after leaking specifications on the unreleased Mac mini. Numerous other websites including AppleInsider, MacRumors and 9to5mac have all experienced the wrath of the Apple legal team in the past but surprisingly haven't had any recent encounters.
A less secret Apple needn't be a bad thing. Apple's secrecy was often inhibiting within the company and to consumers. By Apple softening up on its secrecy, employees will be able to focus more on their jobs instead of having to worrying about containing leaks.. Recently, some examples of the "new" Apple are the emails from Apple CEO Steve Jobs which have on a number of occasions briefly detailed upcoming software updates or fixes. Earlier this week, Apple press representative Bill Evans told Macworld "Our holiday line-up is set," and a representative of Apple responded to a concerned Mac mini customer with a phone call stating "Apple knew the mini was a popular machine and to be patient,". Finally, last month Apple stripped it's infamous Non Disclosure Agreement from the iPhone SDK stating "the NDA has created too much of a burden on developers, authors and others interested in helping further the iPhone's success".
As we are beginning to see Apple evolve, the changes are ultimately for the better. With more attention on quality products and less on NDA's and secrets, Apple can concentrate on producing more amazing products (MacBook Touch? Newton 2.0?) and developing good software. Missing however, will be the glory days of Mac rumors and magical "One more thing.." announcements as leaks become more abundant and are published by bigger sources like just another piece of news. It appears that the constant demand to see the latest and greatest from Apple before Steve Jobs can reveal it has been won.