16
12
2008
This years Macworld will Apple's last as an exhibitor and will not feature a Keynote presentation by Steve Jobs.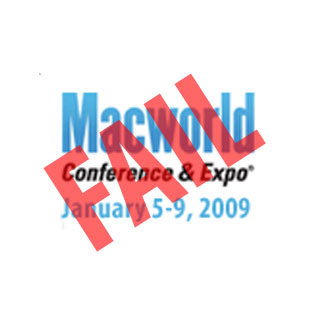 According to a statement released by Apple this afternoon, Phil Schiller will deliver the opening keynote to the Macworld 2009 Expo instead Steve Jobs. Additionally, this will be the last year Apple will be exhibiting at Macworld Expo. There were a number of rumblings pertaining to Steve Jobs not hosting his typical Keynote earlier this week which in the past have brought light to the iPhone, AppleTV and Intel iMac.
Apple today announced that this year is the last year the company will exhibit at Macworld Expo. Philip Schiller, Apple's senior vice president of Worldwide Product Marketing, will deliver the opening keynote for this year's Macworld Conference & Expo, and it will be Apple's last keynote at the show. The keynote address will be held at Moscone West on Tuesday, January 6, 2009 at 9:00 a.m. Macworld will be held at San Francisco's Moscone Center January 5-9, 2009.
Apple is reaching more people in more ways than ever before, so like many companies, trade shows have become a very minor part of how Apple reaches its customers. The increasing popularity of Apple's Retail Stores, which more than 3.5 million people visit every week, and the Apple.com website enable Apple to directly reach more than a hundred million customers around the world in innovative new ways.
You can read more of Apple's Press Release here. The iLife will not be in attendance to the Macworld Expo this year due to financial issues and the decreasing number of exhibitors at the show.
Comments :
No Comments »
Categories :
Apple