25
08
2008
While on a recent shopping trip to Willowbrook Mall located in Wayne, New Jersey, visable progress is being made in the latest Apple Store in the Garden State.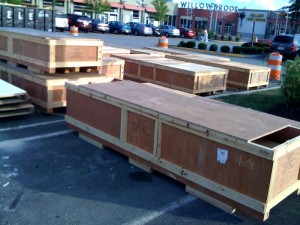 When visiting the Willowbrook Mall, after parking, I noticed a number or large wooden crates sitting in the parking lot. Curious, I went over to take a closer look- it turns out they were destined for the new Apple Store! From what I could gather, inside were large pieces of furniture and table tops.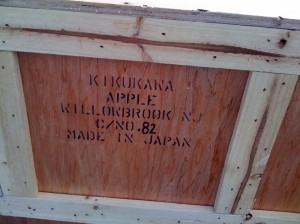 The new store is going to be located in the Macys wing of the mall. Currently shrouded by a black wall, with a recently added Apple sticker on the outside. The store is scheduled to be opened sometime this fall. Keep with theiLife.com for more details!