19
05
2008
As rumors of an iPhone model refresh build, Swiss newspaper Le Matin published a report claiming the new model would be coming to Swiss mobile network SwissCom and would support videoconferencing, mobile TV and GPS features. This report was shortly followed by a press conference from SwissCom confirming that they plan on bringing the iPhone to their network in the near future.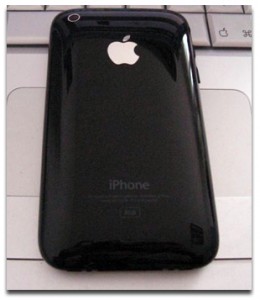 A rumored picture of the 3G iPhone
Among features expected by analysts in the new iPhone model include 3G mobile network support, improved storage capacity and third part application support. Mobile teleconferencing however, has not been seen as a likely move on Apple's part, do to bandwidth and engineering restraints. However, it is worth mentioning that the language in several of Apple's older patents for video conferencing do leave room for a mobile deployment. Also, a more recent patent for a integrated image sensor display seems to suggest that the technology would be well suited to a mobile device, "In addition, portable devices, such as portable digital assistants (PDAs) and cell phones, have very limited space for displays and would benefit if additional real estate were not used for a camera."
Apple is expected to announce their new iPhone model at WWDC in June.