28
05
2008
Samsung has just announced their new L870 mobile handset, and several sites are reporting that it will be the first Samsung phone to include a Safari branded mobile browser. Out of left field, this information contradicts previous assumptions that mobile Safari would be an iPhone exclusive application. The L860 runs S60, a Samsung developed Symbian platform. The S60's default browser already utilized a WebKit based browser, so it is unclear what advancements Safari will bring to the handset's capabilities. It is worth noting that the S60 browser supports flash mobile.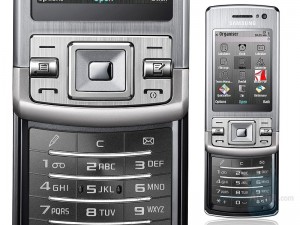 Safari for Symbian will put Apple in direct competition with development teams including Microsoft's Window's mobile team, Nokia's internet tablet division (which utilizes WebKit) and Opera Software's Opera Mobile. Many mobile phone companies have utilized WebKit in their offerings due to its relative ease to implement compared with propriety rendering engines such as Microsoft's Trident, and its easier implementation and less demanding license compared to Mozilla's Gecko. However, Apple's mobile Safari browser was universally lauded for its ability to render web pages accurately and quickly using limited resources and screen real-estate. So far, it remains unknown as to whether Samsung has negotiated a contract with Apple for exclusive use of the Safari trademark, or whether Safari is headed to other mobile platforms.
–>Read
Update: Samsung now reports that the Safari reference was a misprint, referring to the S60 browser's WebKit components.