21
11
2008
Early Friday morning, Apple released the 2.2 firmware update into the wild.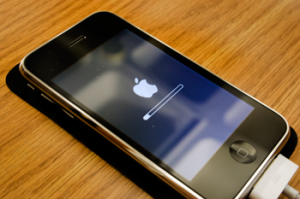 New progress bar added in 2.2 can be seen when updating firmware.
True to the rumors, the 2.2 firmware has been released (on the east coast) on November 21st. Filled with all the leaked features such as a retooled Maps application, downloadable Podcasts from the device, refined Safari browser and a number of other small changes (including patches to the recently found security flaws). More information coming soon.
Comments :
No Comments »
Categories :
News