20
10
2008
TheiLife.com celebrates it's first birthday today! Join us for the festivities!!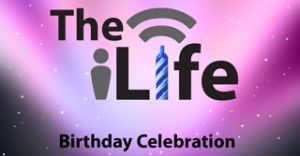 Today, October 19th marks one year to the day that theiLife.com domain was registered. In the time between October 19th, 2007 and October 28th, 2007 (the first post) was the first creation of blog. This year, to commemorate this time period, we will be giving away all kinds of great stuff to our readers. At the moment, we're keeping the list of goodies secret, but do note by commenting, on any birthday labeled post, you will be automatically entered into our drawing. Only one entrance per person, however- yes, we will track your email and IP addresses.
So keep on the lookout and feel free to comment on any birthday article for great free stuff anytime starting now until October 28th, 2008!