8
09
2008
Apple last week has sent out invitations to its latest special event entitled "Rock On" which is scheduled to take place tomorrow, Tuesday, September 9th.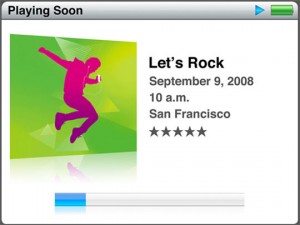 Tomorrow, at the Yerba Buena Center in San Francisco, Apple is expected to reveal the latest line of iPods, in time for the holiday season. This years event seems to have more hype with the iPhone 3G starting at a price smaller than the majority of the iPod line. Tomorrows announcements could potentially be apart of the product transition mentioned by CFO Peter Oppenheimer.
iPod nano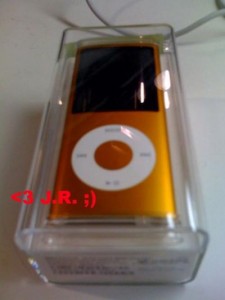 Rumors are pointing to a redesign of the iPod nano, possibly back to the slim factor, away from the fat, which was introduced last year. Some new "fourth generation cases" and supposed leaked shots have found their way to the internet, and it is believed that they are for the most part legitimate.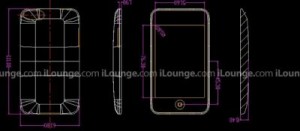 iPod Touch
The iPod touch is also rumored to get some small cosmetic changes. It is not clear what they are at this time, other than the above spec sheet, but there isn't much compelling evidence as to what might change. Other rumors point to new buttons (such as a volume rocker on the side) or GPS being added.
iPhone OS 2.1
Many sources believe the upcoming iPhone OS 2.1 is going to be being dropped tomorrow. While Apple did promise it's release in September, like the 2.0 version of the OS, it could end up being delayed. Some possible features include turn-by-turn directions along with the promised Push Notification system could make the update truly worthwhile to iPhone 3G or possible second generation iPod touch (GPS?) users.
iTunes 8
A number of sources have also mentioned the possible release of iTunes 8 tomorrow. Some rumored new features include a new visualizer, a grid view and a Genius playlist that would act like Pandora by suggesting related songs and artists.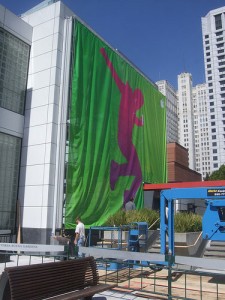 While it is unknown what exactly will happen, like all Apple events, the rumors generally have a good idea what might happen. Stay tuned to theiLife.com for the latest coverage regarding the Rock On event!