9
09
2008
Today, at the Let's Rock iPod event held at Yerba Buena Center in San Francisco, Apple has released two major upgrades to it's current software offerings.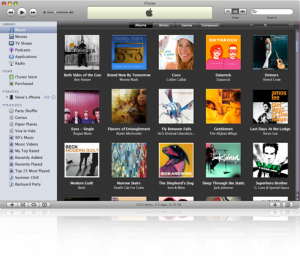 True to the rumors, Apple CEO Steve Jobs took the wraps off of iTunes 8 today. iTunes 8 contains a number of new features including Accessibility (through VoiceOver), New "Grid" Browsing, and Genius. The Grid browsing is similar to the iPhoto layout where you can browse albums by cover and switch between viewing by Albums, Artists, Genres and Composers in respective tabs above. For any given artist, you can mouse over and see the different album artworks, like you would an event in iPhoto. The Genius feature in iTunes 8 Automatically makes playlists from songs in your library that go great together with just one click. Additionally, the Genius sidebar will make recommendations from the iTunes Store based on the music you already have. Genius information is sent to iTunes servers anonymously (which is optional) and will be used to generate better results for you every week. iTunes 8 is a free download and will be available today for both Mac and PC from apple.com/itunes.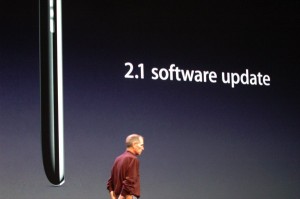 Apple also introduced a new version of it's iPhone OS, version 2.1 at it's media event today. iPhone firmware 2.1 is said to contain much better battery life, fewer dropped calls, bug fixes, faster backups to iTunes and no more App crashes. However, it is unclear if the Push Notification made it's way into the 2.1 version of the firmware. The iPhone OS version 2.1 software will be available as a free download to iPhone users and free to all iPod touch owners who already have the 2.0 firmware (paid for) and installed and will be available for download this Friday, September 12th.
Stay tuned for the latest information regarding Apple's latest hardware and software announcements here at theiLife.com.